Marty Ostronic has been designing and building things his entire life. Now he and partner Smiley Rich have launched One Source Services at Lake of the Ozarks, and they're revolutionizing how the construction business is done: from custom homes to docks and everything in between.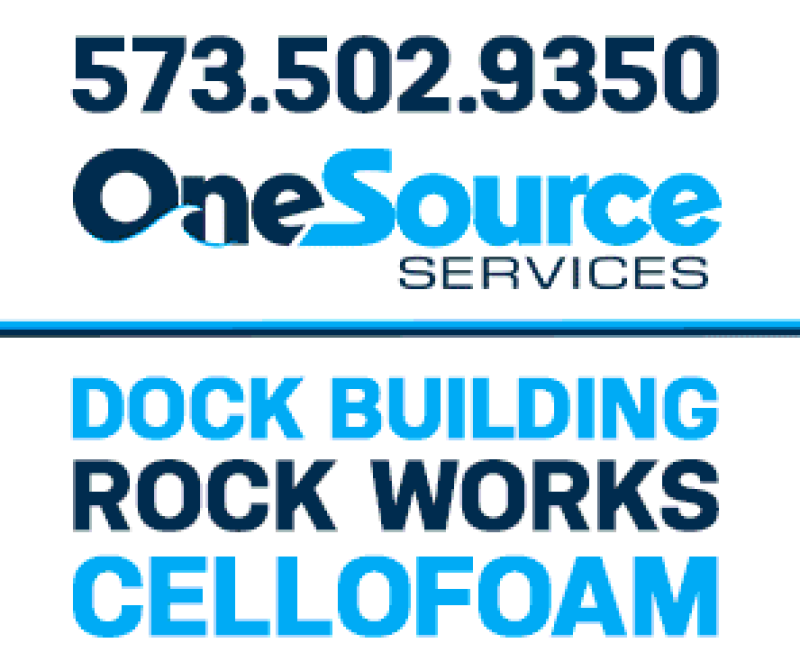 One Source Services is dedicated to providing best in class products and services with highly trained professionals working for you from start…
Most people at the Lake probably don't know Marty; he just moved here from Kansas City last year. But it's probably fair to say nearly everyone has seen his work: he's working closely with Big Thunder at the Lake, constructing their new, impressive showroom in Lake Ozark, and pushing forward other Big Thunder properties at the Lake. Big Thunder is leaning on Marty for these huge projects that are helping build the iconic brand, and Marty wants Lakefront homeowners—and landowners—to trust him to build their dreams too, from the driveway to the dock. 
When he came to the Lake of the Ozarks to work on Big Thunder, Marty—who has an impressive design-build resumé—decided he wanted to start a business here. He leveraged his background into what he saw was a market opportunity, and started One Source Services: a vertically integrated construction company that can take care of every construction need a lakefront homeowner has, whether that's a home build, a dock build or lift installation, rip rap placement, or sea wall/retaining wall construction.
"The [second-home owner] comes down here and he wants to enjoy a four-day weekend," Marty said. "And if he's got a project that encompasses three or four or five different trades or products, he's gotta coordinate with all those different people." That, he says, was an opportunity. "I didn't see anybody… where one source takes care of everything."
"Whatever you need done, we can—in-house with our own people and our own products—take care of your needs," he added.
This makes sense for homeowners, but it's also a strategic business decision. "I need an extra guy 20 percent of the time," he explained. "I can't hire a guy 20 percent of the time." But with One Source's diversification, Marty can move a skilled worker from one part of the business to another, allowing him to keep employees on the payroll, keep jobs moving, and help train those workers in new trades, which makes them even more employable in the long-run. That synergy creates value for customers, his own business, and his employees.
One Source Services is:
-Construction Works — residential and commercial construction
-One Source Docks — galvanized and aluminum docks and dock accessories, residential and commercial
-Hydrohoist Boat Lifts — Marty saw the Hydrohoist quality… and bought the dealership. (Look in any Lake of the Ozarks cove and you'll probably see several Hydrohoist lifts.)
-One Source Rock Works — rip rap, wave absorption, bank stabilization, shoreline protection, seawall builds and repairs, and barge service
-One Source Precast — dock pads, ledge stone walls, landscape blocks, and the Lake's only Big Block retaining wall producer
-One Source Iron Works — metal fabrication for structures from docks to residential and commercial applications
"I'm a construction guy," Marty explained. He started off by installing golf course sprinkler systems, in high school. Soon, he started his own business and put himself through college doing unique design-build systems. "I created my own demand," he explained. Meeting with success upon success, Marty then began to design-build golf course irrigation systems, and  eventually he was building entire golf courses across the country. Next, he bought some acreage in Utah and developed an entire golf course community, a $50M project. That venture brought Marty to the Kansas City area, where he built another golf course development.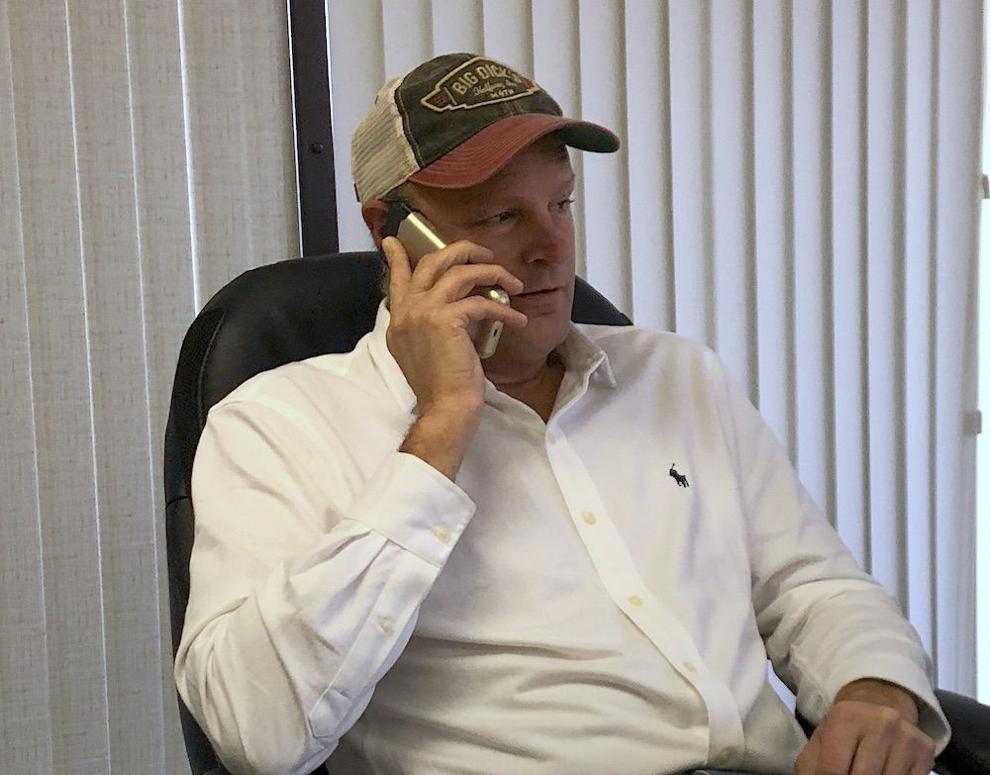 In Kansas City, Marty's work on multiple projects led him to Big Thunder's booming growth at Lake of the Ozarks, where he's now working closely with the company, building on his own incredible business success. Early growth of One Source looks promising, and Marty attributes much of the success to Smiley, his partner at One Source. He also points to the excellent people he's surrounded himself with, as the only reason for his success over the years. "I could have never done what I've done [without them]," he said. He's built a close group of personnel, some of whom have been with him since the mid-90s. "That team over the years is down here... I've moved five or six people to the Lake," he explained.
"I like working down here," he added, calling the Lake area a "growth-friendly" environment. He points out local elected officials have been easy to work with, especially compared with the red-tape-plagued environment of the city he's coming from. "I think the outlook looks good" for the economy and marine industry at the Lake, Marty said. "Otherwise you wouldn't see some of the big players coming in here."
But with such an impressive resumé, couldn't Marty have stayed in Kansas City and just made a nice living consulting? Sure, he says, but that would have been boring. He thrives on a challenge. Plus, he's finding the Lake life suits his family well. "The most important part of this opportunity is the benefit the Lake life is providing me, my wife Carla and our 3 daughters," Marty explained. "My family enjoys the Lake, and it allows us to spend quality time together."
—
Learn more about One Source Services online at www.onesourceservices.net